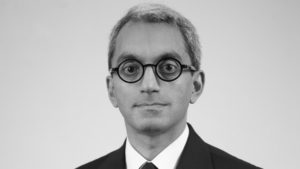 Jorge Barreto Xavier was Secretary of State for Culture, National Director for the Arts, Councillor for Culture of Oeiras City Hall, Director and Programmer of "Lugar Comum" – artistic experimentation center, President of the Portuguese Club of Arts and Ideas, Director of the Biennale of Young Creators of Europe and the Mediterranean, Director of the Biennial of Young Creators of the Lusophone Countries, Advisor for Calouste Gulbenkian Foundation, the Cultural Center of Belém and the Serralves Foundation.
Jorge Barreto Xavier was also a member of several international networks in culture and education.
He holds a degree in Law from the Faculty of Law of the University of Lisbon, a postgraduate degree in Arts Management from the National Institute of Administration and a Diploma of Advanced Studies in Political Science from the New University of Lisbon. He currently lectures at ISCTE-IUL University.