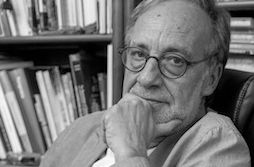 José Luís Pio Abreu is a psychiatrist at the University Hospital of Coimbra and associate professor at the School of Medicine.
Over the 30 years of his professional activity, he has developed and oriented research relating to various topics from the scope of Psychiatry, with several dozen articles published in scientific journals.
He did his doctoral thesis in 1984 connected with biological psychiatry, and aggregation in 1996 with a lecture on anxiety disorders.
Pio Abreu has performed a critical reflection on clinical activity and published several books.
Also, he has been engaged in psychotherapy and was President of the Portuguese Society of Psychodrama (SPP).
As a citizen, he has always played political, social and cultural activity, with various interventions, opinion articles and columns in newspapers of national circulation.