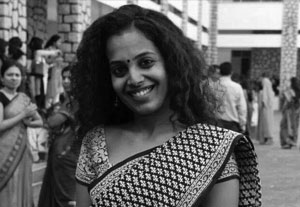 Shama Parkhe has a background in clinical psychology and likes to be known as a passionate mental health warrior.
She co-founded Hank Nunn Institute, a not-for-profit registered charitable trust, in July 2014, and presently works in the capacity of a Clinical Director. She works with individuals experiencing personality difficulties in an individual and group setting (using psychodrama and group analytic framework).
In addition, Shama also offers training & clinical supervision to psychology post-graduates and young professionals.She is also a facilitator for the residential Living Learning Experience workshops for students and professionals in the field of mental health.
Shama has a keen interest in developing alternatives to conventional mental health practises. She believes that one's cultural and social systems are highly influential in one's development of mental health.
It is therefore necessary to address the larger community and not just the individual in isolation. To begin with, she aims to combine the therapeutic community methodology with permaculture and in doing so involve the larger community.
Shama also believes in collaborating with the service user community in designing supportive spaces which enable their journeys of self discovery.