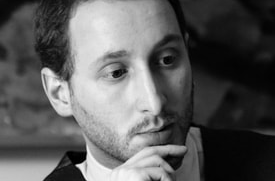 Steven S. Gouveia is a Ph.D. Student at the University of Minho (Braga, Portugal) under the supervision of Professor Manuel Curado (University of Minho) and Professor Georg Northoff (Unit Minds, Brain Imaging and Neuroethics, The Royal Institute of Mental Health, University of Ottawa). His primary focus is on the relationship between Neuroscience and Philosophy. Particularly, he is working on the methodological issue: what kind of methodology should we apply to study the various concepts and phenomena of the philosophy of mind? Four approaches are analyzed in detail: (a) isolationist approach, (b) neurophenomenology, (c) reductive neurophilosophy and (d) non-reductive neurophilosophy. The next step is to understand how two concepts (from philosophy, "qualia", and from neuroscience, "information") are defined by each approach. Finally, he will compare those definitions with the empirical data of the brain's sciences to find out which is more plausible.
He is a researcher of the Mind, Language and Action Group of the Institute of Philosophy of the University of Porto. He is a visiting researcher at the Minds, Brain Imaging and Neuroethics at the Royal Institute of Mental Health. He is also de Editor-in-Chief of "Apeiron – Student Journal of Philosophy. He is the main organizer of the International Conference on Philosophy of Mind (previous keynote speakers: Thomas Metzinger, William Child, Tim Crane, David Papineau, Charles Travis, etc.) and several other conferences on several topics.
He published several books: (1) (ed.) "Philosophy and the Arts" (Portuguese edition); (2) (co-ed.) "Thinking Democracy" (Portuguese Edition), with the Preface of the Professor Emeritus Noam Chomsky; (3) (co-ed.) "Philosophy of Mind: Contemporary Perspectives" (Cambridge Scholars Publishing); (4) (co-ed.) "Bioethics in the 21st Century" (Portuguese edition) with the Preface of Peter Singer.
Forthcoming are (5) (co-ed.) "Perception, Cognition, and Aesthetics" (Routledge) with the participation of Bill Brewer, Jesse Prinz, Tim Crane, Paul Snowdon, Susanna Schellenberg and many more. Also forthcoming is (6) a book on Philosophy and the Moving Image (co-edited with Diana Neiva and Chris Rawls); (7) his first authored book entitled "Philosophical Reflections: Art, Mind and Justice" (Portuguese edition) (Editora Humus); (8) (co-ed.) "Artificial Intelligence: a Multidisciplinary Perspective" (Vernon Press) and (9) (co-ed.) "Predictive Processing", with the participation of Thomas Metzinger, Georg Northoff, Richard Menary, Colin Klein, and many more.
He published various articles and book chapters on several topics (Democracy, Philosophy of Arts, Philosophy of Mind, Cognitive Science, Artificial Intelligence, Virtual Reality, etc.) and made several conference presentations.